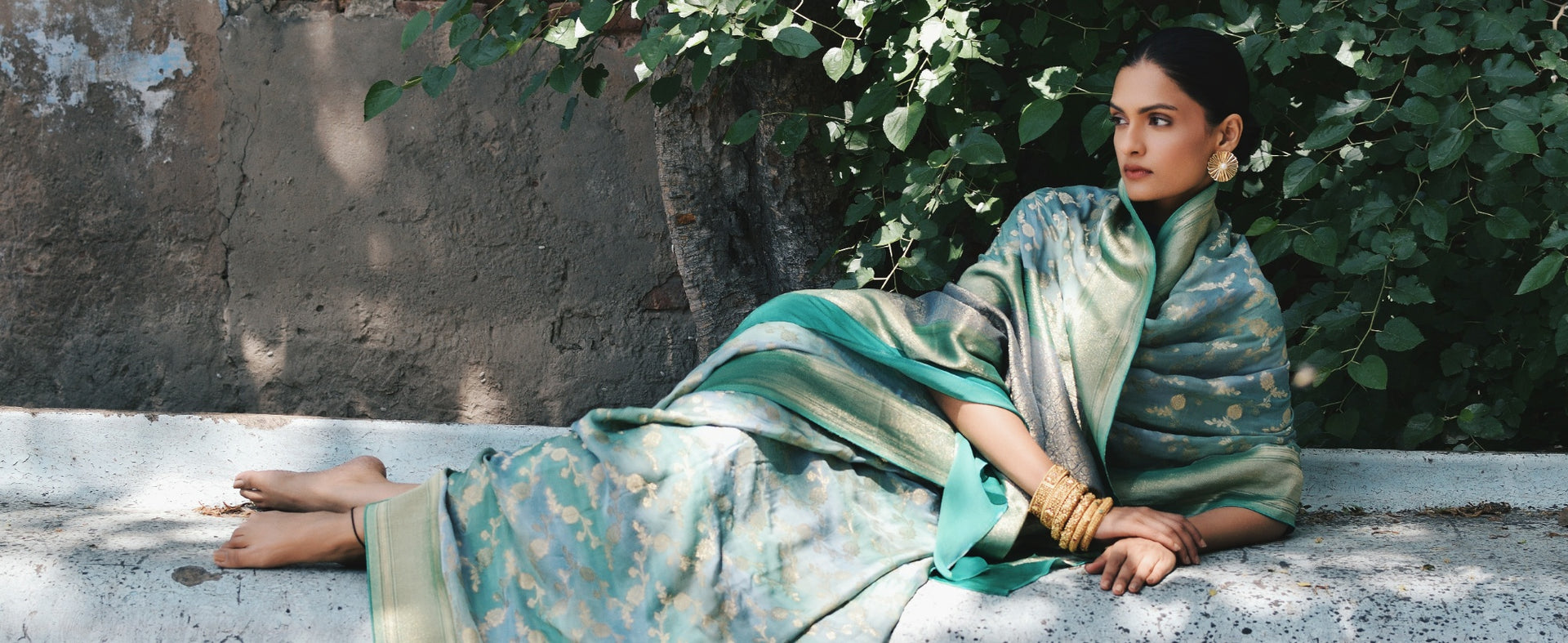 Choosing the Right Pattu Saree Colour Combination For Every Occasion
When it comes to traditional Indian attire, few garments rival the timeless elegance of a pattu saree. These trending silk saree are known for their rich textures, intricate designs, and vibrant colors. Choosing the best saree colour combination for your trending pattu sarees is crucial, as it can greatly impact your overall appearance and leave a lasting impression at any event. Let's explore the art of selecting the perfect pattu saree colour combination for various occasions, ensuring that you look your best and feel confident every time you drape one of these trending silk saree.
The Significance of Saree Colors
Before we dive into the world of silk saree colour combination , let's understand the significance of saree color in Indian culture. In India, colors hold a deep cultural and emotional value. Different colors symbolize various aspects of life, and wearing the right saree color for a specific occasion is believed to bring good luck and positive energy.
Choosing the Right Color for Every Occasion
Weddings:

Weddings are a grand affair in India, and pattu sarees are a popular choice for brides. Opt for traditional saree colors for wedding like red, maroon, or deep pink to exude bridal elegance.
Shop Red Georgette Brocade Saree
Festivals:

During festive celebrations, embrace the vibrancy of the occasion with bright and joyful two colour combination silk saree such as yellow-peach, orange-green, or green-red.
Shop Gulab Kanchipuram Silk Saree
Casual Gatherings:

For casual outings or family gatherings, consider unique saree colours like pastel shades of baby blue, mint green, or lavender for a subtle yet sophisticated look.
Shop this Kanchipuram Silk Saree Now
Corporate Events:

When attending formal events or corporate gatherings, go for classic and latest silk saree colors such as black, navy blue, or beige to radiate professionalism and sophistication.
Shop Elegant Silk Sarees For Work
The Perfect Two-Color Combinations
1. Contrasting Combinations:
Experiment with two colour combination silk saree to create a striking visual impact. Combinations like red and gold, green and pink, or blue and silver can make you stand out.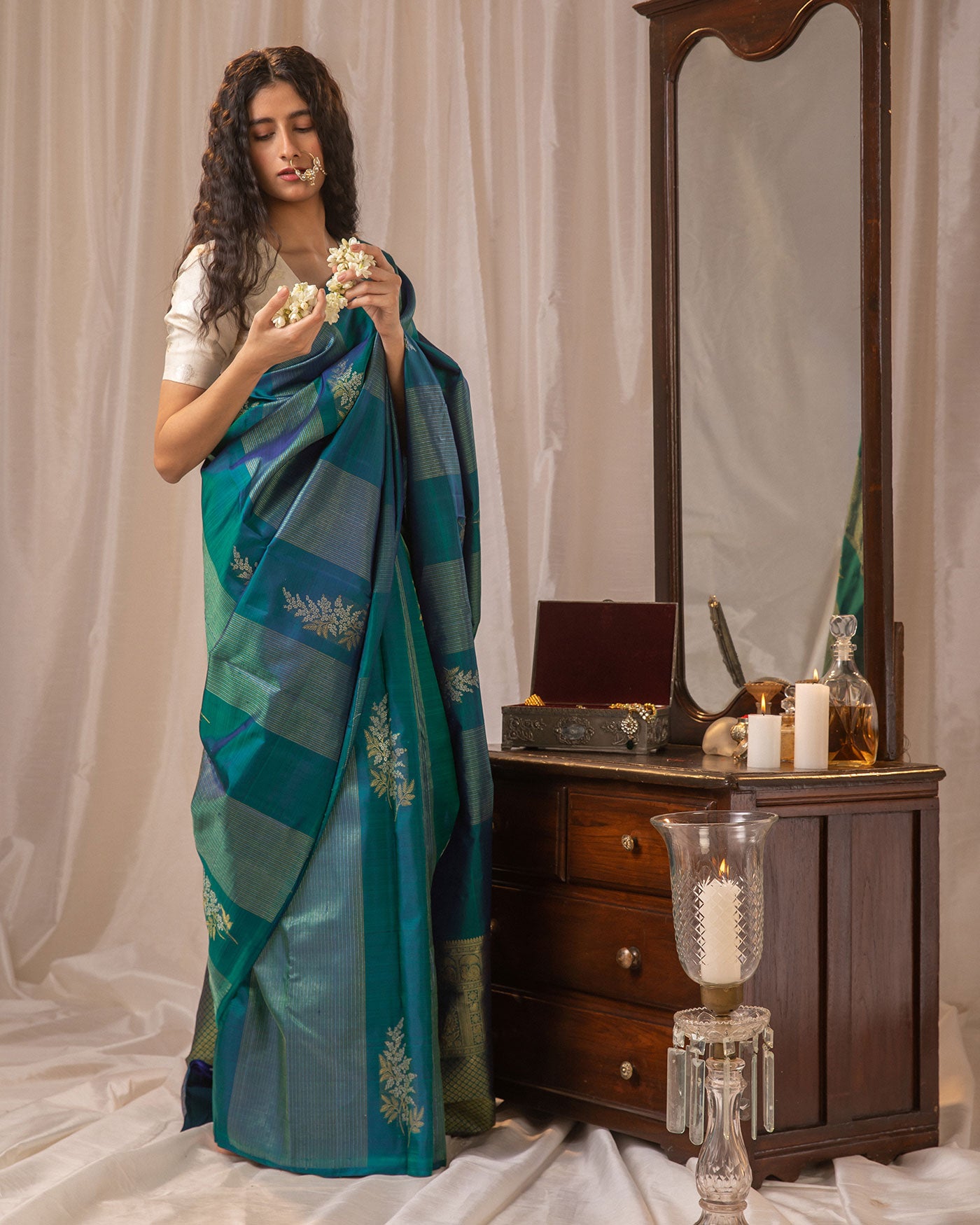 Shop Kanchipuram Silk Sarees Online
2. Tonal Harmony:
Achieve a harmonious look by selecting pattu saree color within the same tonal family. Shades like light pink and deep magenta or light blue and navy can provide a balanced and graceful appearance.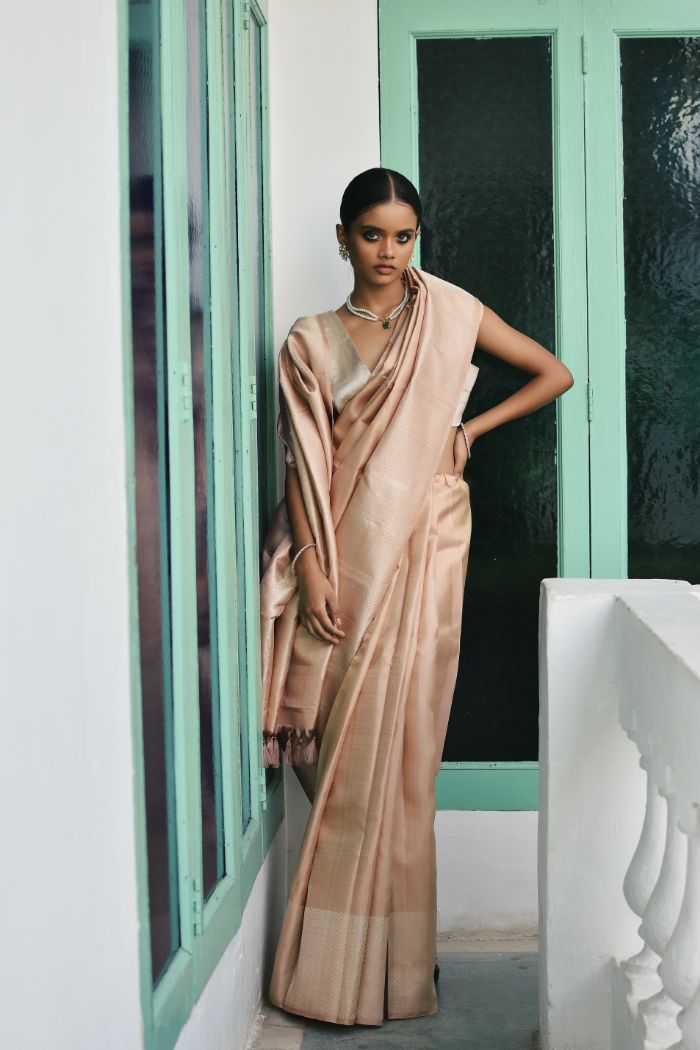 3. Monochromatic Magic:
If you prefer a minimalistic yet chic look, opt for a single-color saree with subtle variations in shades or textures.
Complementing Your Skin Tone
Fair Complexion:
Women with fair skin can carry off a wide range of saree color, but jewel tones like emerald green, royal blue, and deep purple can enhance their beauty.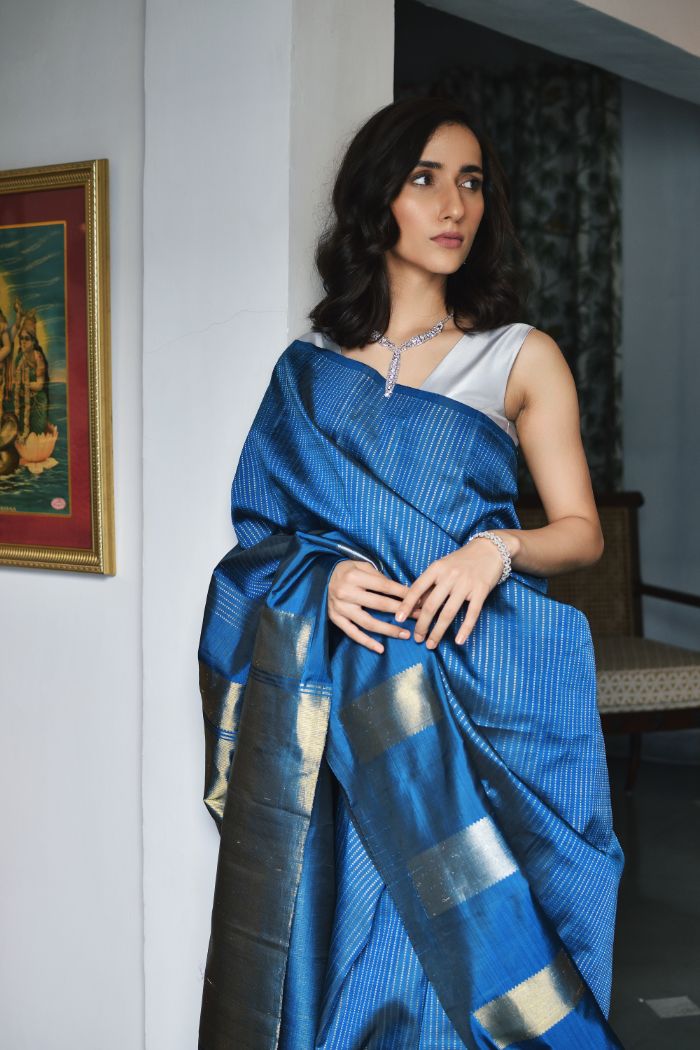 Shop Two Toned Silk Tissue Saree
Wheatish Complexion:
Earthy silk saree colour combination like rust, mustard, and olive complement wheatish skin tones perfectly, creating an elegant contrast.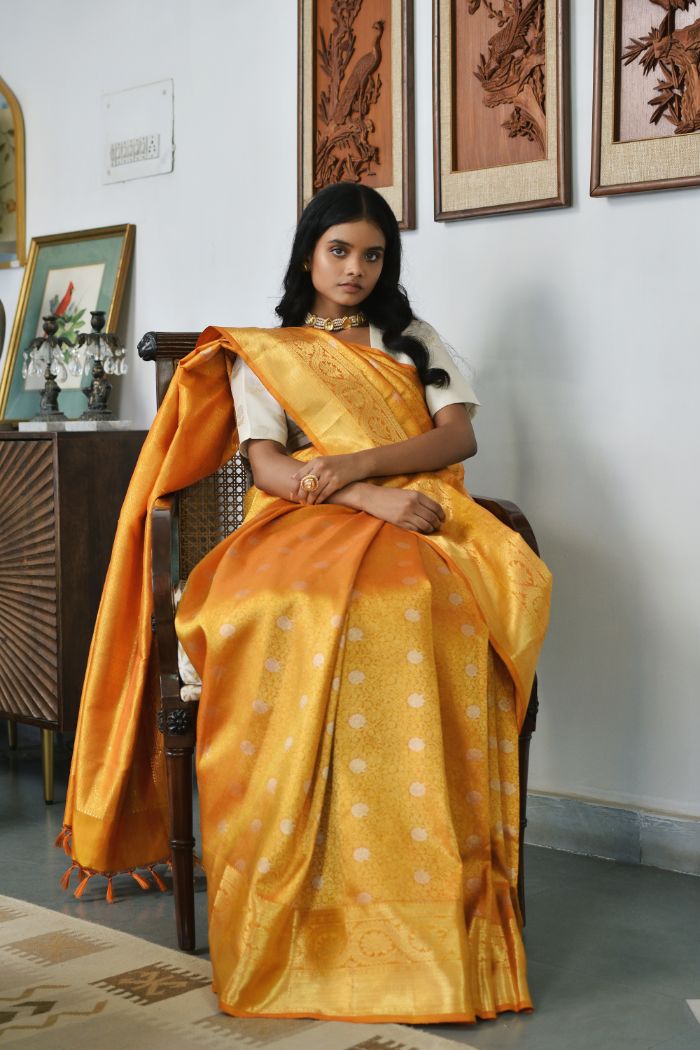 Shop Mustard Yellow Silk Tissue Saree
Dusky Complexion:
Bold and bright pattu saree colour combination such as coral, fiery red, and electric blue can add a radiant charm to dusky skin.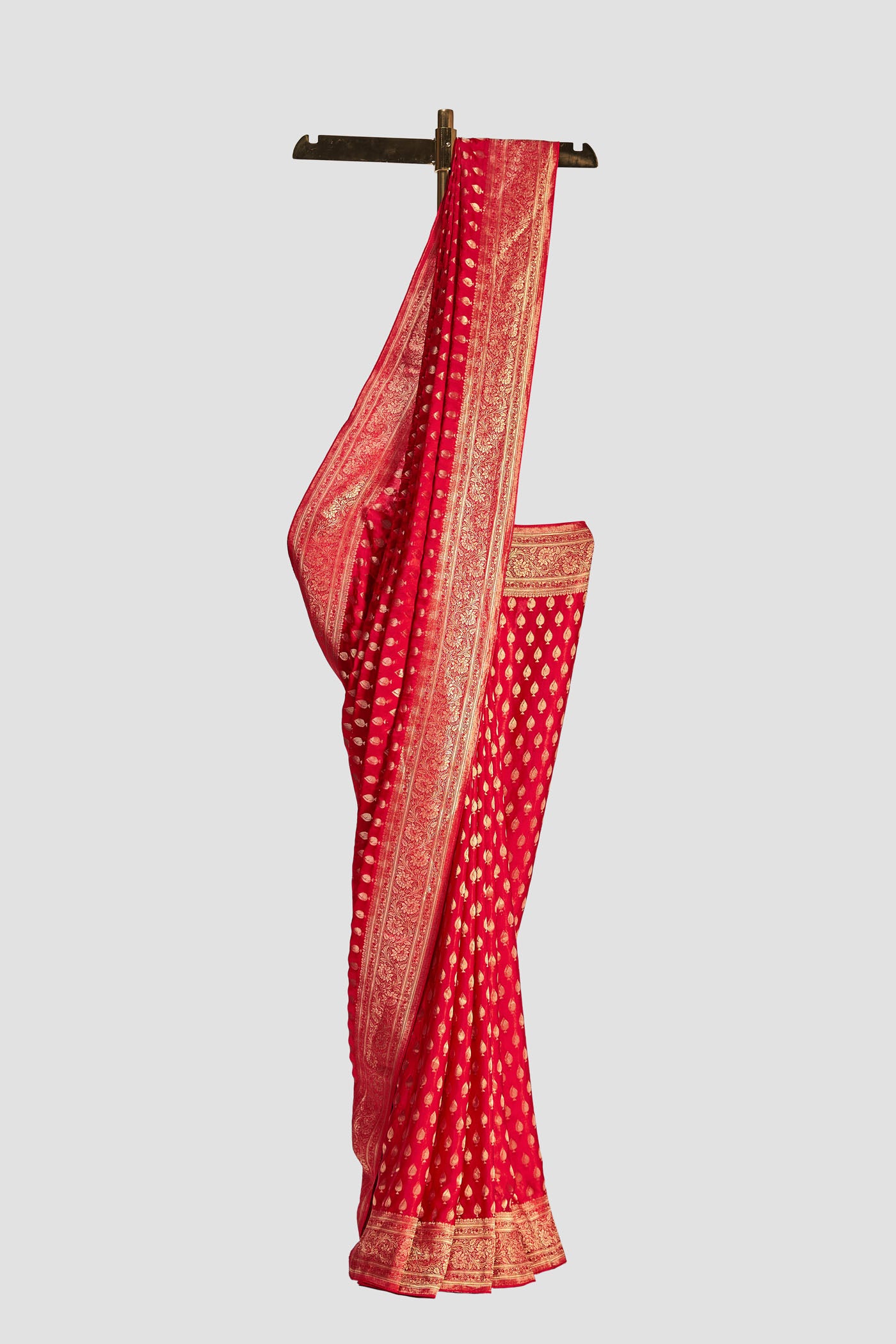 Shop Nylon Jacquard Satin Saree
Personal Style and Taste
Minimalistic Elegance:

If you have a minimalistic taste, opt for sarees with subtle embroidery and muted latest silk saree colors for a timeless look.
Bold and Trendy:

Stay on top of fashion trends with sarees featuring unique saree color combinations and modern designs.
Traditional Classics:

Stick to traditional saree color palettes if you prefer a timeless and graceful appearance.
Experiment with Patterns:

Explore sarees with intricate patterns that combine the best saree colour combination, allowing you to experiment with different shades in one outfit.
Mix and Match:

Don't hesitate to mix and match your saree and blouse colors to create a personalized and distinctive look.
Conclusion
In the world of fashion, the right pattu saree color combination can make all the difference. By considering the occasion, cultural significance, your skin tone, and personal style, you can choose the perfect pattu saree that not only makes you look stunning but also reflects your individuality. Remember that confidence is the key to carrying any outfit with grace, so choose your pattu saree colors wisely and shine on every occasion.
And when it comes to finding that perfect saree, if you're in search of unique saree colours that embody a blend of tradition and beauty, look no further than Binal Patel's collection. Binal Patel offers a stunning range of latest silk saree color combinations that cater to diverse tastes and occasions. From classic designs to modern interpretations, Binal Patel's sarees showcase quality craftsmanship and artistic creativity.
Explore Binal Patel's collection today and elevate your saree game to new heights. With Binal Patel's sarees, you'll not only be impeccably dressed but also embrace the timeless beauty of Indian culture and heritage. So, why wait? Immerse yourself in the world of Binal Patel's sarees and make every occasion special with your impeccable style and charm.
FAQs
1. Which color is best for a saree?
The best color for a saree depends on various factors such as the occasion, your skin tone, and personal preferences, and latest silk saree color combinations that are in trend. However, classic colors like red, maroon, and navy blue are versatile choices that work well for many occasions.
2. Which color saree is best for black skin?
For individuals with black or dusky skin tones, vibrant and bold colors like royal blue, deep purple, and fiery red can complement their natural beauty and create a striking contrast.
3. Which color is best for pattu saree?
Pattu sarees are known for their opulence, and colors like deep red, emerald green, and rich gold are popular choices. However, the best color ultimately depends on your personal style and the occasion.
4. Can I mix and match saree and blouse colors?
Absolutely! Mixing and matching saree and blouse colors is a great way to create a unique and personalized look. Experiment with different combinations to find what suits you best.
5. How can I ensure my saree color combination is trendy?
To stay trendy, keep an eye on fashion magazines, online trends, and celebrity styles. You can also consult with fashion experts or designers for the latest color combination recommendations.